About climate and sustainability research and education at the Faculty of Social Sciences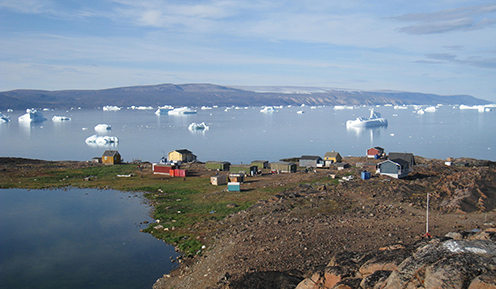 At the Faculty of Social Sciences, researchers are investigating how to tackle climate change and questions about the environment and sustainability from a political and societal perspective.
An example of this could be to find out, how citizens and politicians form and change attitudes to climate and environmental policy, both at local and national levels and in the international cooperation between nations.
They also study which human factors interact when we as citizens decide, how we want to live, and what role the environment and climate issues should play in our everyday lives.
Attitude change campaigns do not affect citizens' climate behaviour to a significant extent. Our research shows that communities, on the other hand, have great effect. When you engage the whole village or all tenants in a housing area – or most of them – and the sceptics come along with the majority, climate action will be much more effective and it will be long-lasting.
Research in the streets
Can an economist armed with yellow duct tape and pictures of Danish politicians get drunk people during the Copenhagen music festival 'Distortion' to throw their rubbish in the trash bin instead of in the middle of the street? Behavioural economist at the University of Copenhagen, Christina Gravert show how nudging works in this clip by TV2 ECHO.