27 February 2020
Elite Research travel grant to Kelton Ray Minor
ELITE RESEARCH TRAVEL GRANT
PhD Fellow Kelton Ray Minor, SODAS and Department of Economics, receives the Elite Research travel grant of DKK 200,000 for his research talent. A total of seven travel grants are awarded to PhD students from UCPH.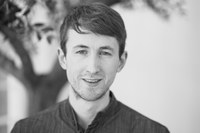 The grant will give Kelton the opportunity to conduct research at Stanford University and University of California Berkeley in relation to his PhD project in climate change and big data.
Read more about Kelton and his project (in Danish).
The Elite Research Travel Grant is DKK 200,000 and helps very talented PhD students to perform longer-term studies in some of the best research environments in the world. The Ministry of Higher Education and Science annually distributes up to 20 Elite Research travel grants.
Topics