5 July 2021
Research into digital sovereignty and governance of oceans receives multi-million grants
FUNDING
Two VELUX FONDEN grants allow researchers from the Department of Political Science to launch projects on crucial political challenges in digital technologies and sustainable governance of seas.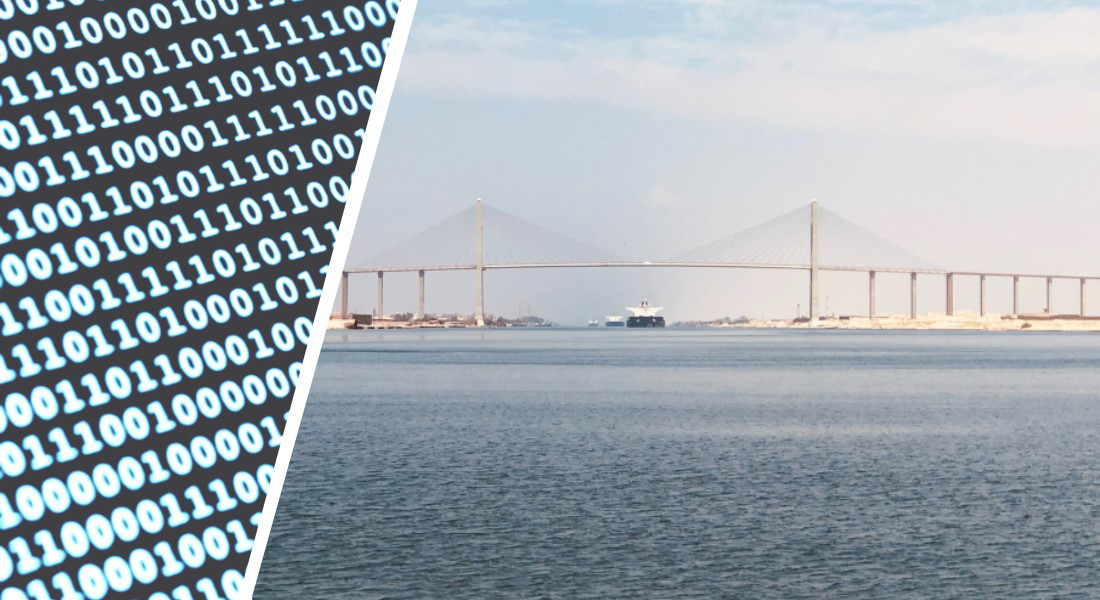 Thanks to a total grant of almost 12 million DKK from VELUX FONDEN's core group programme, two new research projects located at the UCPH Department of Political Science will shed light on and address key challenges linked to digital technologies and the governance of seas.
Professor Rebecca Adler-Nissen has been awarded 5.9 million DKK for a project called 'Digital sovereignty: European visions for self-determination in a digital age' (SOVEREIGN).
The project will explore the emerging European doctrine of 'digital sovereignty' with unique access to observe key players in the EU and big tech on scene in Brussels and other strategic sites.
"The time to do this research is now and we are grateful for the funding from VELUX FONDEN," Rebecca Adler-Nissen says.
"Key legislation will be passed and fundamental decisions taken in the next decade in Europe. This roll-out of 'digital sovereignty' will not only affect data politics in Europe, but across the globe. This impact will also not be limited to digital domains – but cut to the very future of democratic governance and international order. At stake, ultimately, is the relationship between political authority, corporate interests, and citizen rights."
Sustainable governance of oceans
Professor Christian Bueger has been awarded 5.9 million DKK for a project titled 'Ocean Infrastructures – A study of how the sea is governed today' (OCINFRA). The project is a collaboration with Professor Kimberly Peters of the Helmholtz Institute for Functional Marine Biodiversity (HIFMB) and the SafeSeas research network.
The project addresses the vital issue of how the oceans can be used sustainably and governed more effectively. Developing an innovative analytical framework centred on the concept of infrastructures, the researchers will study the importance of choke points, such as the Suez Canal, subsea data cable protection and the prevention of marine oil spills.
"In using and governing the oceans we face a range of fundamental dilemmas. Through this project we will be able to identify how we can better cope with these through developing ocean infrastructures that protect our oceans in the future," Christian Bueger says.
Eight projects share 41 million DKK
Both projects will run for four years and are expected to start in early 2022. Together they will support the employment of five postdoc positions and a doctoral student.
This year, the Velux Foundations awarded eight research projects with a total amount of 41 million DKK through its core group programme, which supports research within the fields of humanities and social sciences.
"The eight very different projects we've selected this year reflect the programme's key aim: to support independent, original and curiosity-driven research in the human and social sciences at the highest academic level, which generates new insights, theories and approaches. Independent research is crucial to allowing us to develop our democratic society on an informed, inclusive and sustainable basis," says Henrik Tronier, Head of programme for the VELUX FONDEN's humanities research programme, in a press release.
Read the press release from VELUX FONDEN: From AI to boredom and sex hormones: Eight human science projects put life under the microscope.
Topics
Contact
Rebecca Adler-Nissen
Professor
Department of Political Science
Mail: ran@ifs.ku.dk
Cell: +45 30 22 40 75
Christian Bueger
Professor
Department of Political Science
Mail: christian.bueger@ifs.ku.dk
Phone: +45 35 32 50 66
Cell: +45 53 54 00 83