9 November 2022
New projects will map conflicts over coastal protection in Denmark and environmental mobilisation in Indonesia
GREEN GRANTS
Two projects at the Department of Anthropology have received grants from the Independent Research Fund Denmark earmarked green research. Despite very different focus areas, they have one in common: local communities' reactions to environmental and climate challenges.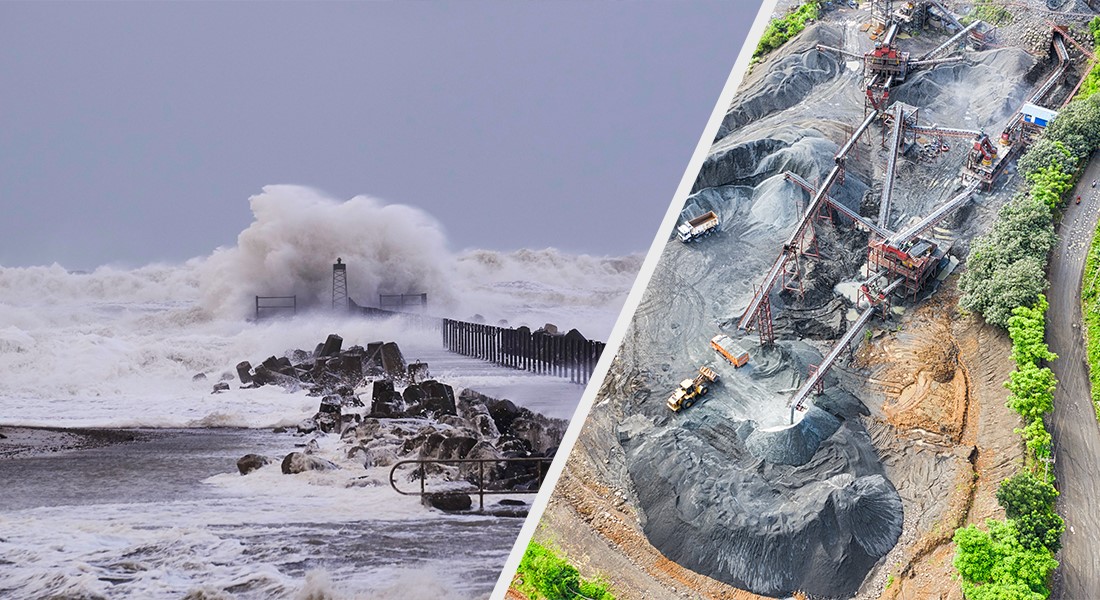 The Danish coastlines and mining and plantation areas in Indonesia seem far apart from each other – both geographically and culturally. But two new research projects based at the Department of Anthropology nevertheless draw links between them:
Each project has received a 2.9 million grant from Independent Research Fund Denmark's (DFF) pool for green research. And both projects focus on how local populations get involved in climate and environmental challenges in different ways.
Preventing local conflicts over storm surge protection
Assistant Professor Kristoffer Albris is set to head a nationwide mapping of the conflicts that can arise when municipalities and other authorities implement coastal protection projects in response to the increased risk of storm surges. There is often considerable local disagreement about which forms of protection are preferable. Landowner associations, citizens as well as associations and interest organisations can have views that differ from that of the authorities.
The project will therefore examine which specific issues actually create the conflicts – e.g. building dikes or walls, which decrease the value of residential areas – but also uncover how the conflicts develop and in which forums they play out.
The goal is to provide a set of recommendations and suggestions as to how citizens, municipalities and other authorities can deal with disagreements in the future, which might mitigate the risk of protection plans being postponed to the detriment of homeowners. The aim is thus to make a substantial contribution to climate adaptation research in Denmark.
The importance of digital media for increased environmental awareness in Indonesia
Associate Professor Birgit Bräuchler is leading the second awarded project, which deals with environmental destruction caused by large-scale plantation and mining operations in Indonesia. This affects not only people's livelihoods in the immediate area, but also the rest of the world, as the destruction threatens the balance of global ecosystems.
Through ethnographic research online and offline, the project will create knowledge about how, and to what extent, digital media usage leads to more environmentally sustainable behaviour in Indonesia. This is done through three analytical concepts:
How are environmental issues depicted in online news and social media (framing)?
How are media used to mobilise against environmental destruction (activism)?
How does framing and activism influence media users' environmental practices (routines)?
Overall, the project aims to develop a broad understanding of the transformative potential of the connection between environmental challenges and digital media (in the project named 'the digital-environment nexus') towards more environmental sustainability.
Both projects will run from 2023 to 2026.
Contact
Birgit Bräuchler
Associate professor, Department of Anthropology
Email: birgit.braeuchler@anthro.ku.dk 
Telephone: +45 35 33 13 08
Kristoffer Albris
Assistent professor
Department of Anthropology / Copenhagen Center for Social Data Science
Email: kristoffer.albris@sodas.ku.dk 
Mobile: +45 26 20 23 77
Topics