11 May 2022
The shady side of the Internet: How do young people share extreme content on social media?
GRANT
A new research project will uncover how young people produce and share hateful and offensive memes. The project aims to generate knowledge about the role such memes play in young people's lives, and how society can prevent extreme content from being shared on social media.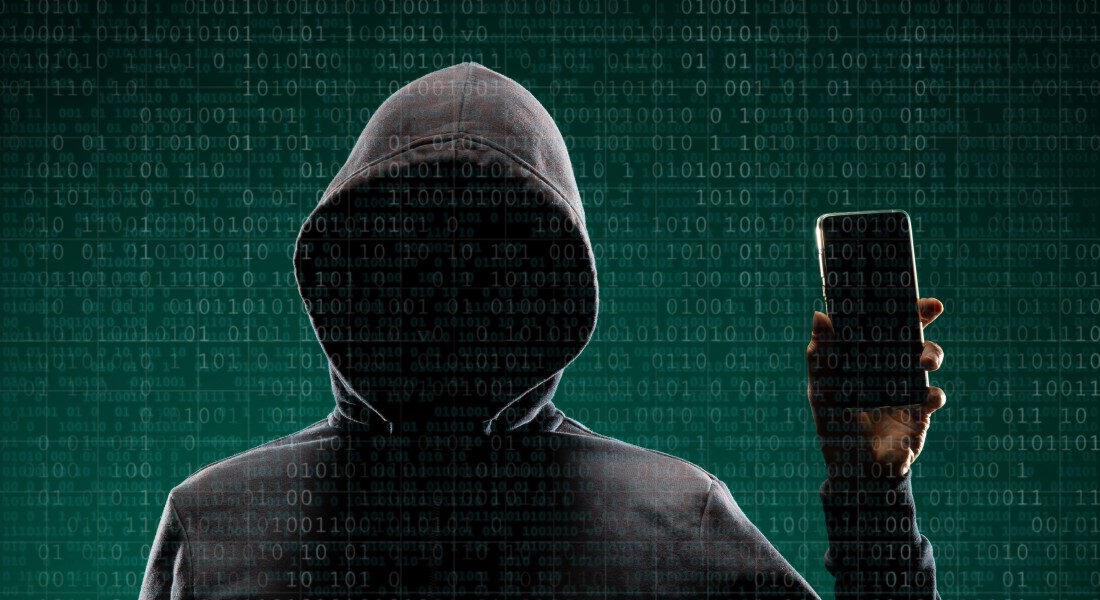 For the most part, it is innocuous when 'memes' – images, small video clips, and texts with often ironic, humorous, or satirical content – spread virally on social media. However, some memes have strongly racist or sexist content, or they convey radicalised political messages – typically from the right-wing.
Now, a new research project will examine how young people produce such radicalised memes in small, often anonymous, online communities and follow their way to mainstream platforms such as Instagram and Facebook.
Thanks to a grant of DKK 6 million from Independent Research Fund Denmark, researchers from the Department of Sociology will learn more about one of the Internet's shady sides. The aim of the project is not only to understand how extreme memes are created and spread on social media but also to uncover how young people relate to the radicalised content they encounter or create themselves.
The use of memes that combines text and image is particularly interesting because they communicate a radicalised message with a built-in ironic distance and sarcasm, says Associate Professor Jakob Demant, who oversees the project.
"What does it do to young people when they, to give one example, watch memes showing terrorist content and beheadings? We know that young people, in general, are good at ignoring everything they encounter online, but somehow it affects them. The project seeks the answer to what extent."
Moreover, the project will identify how extreme memes function as a social kit in certain communities but become highly offensive when they are shared outside the radicalised circles.
"Some memes have a deliberately offensive purpose. The question is what more precisely happens when such content moves outside the closed groups and becomes a form of 'digital violence'," explains Demant.
Research in underground communities
It is notoriously difficult to get under the skin of the most radicalised or outright criminal corners of the internet. But from previous projects, the researcher group around Jakob Demant has a lot of experience in establishing contact with the web's underground communities.
"We have actually been successful getting in contact with even drug dealers and foreign fighters. It requires a lot of work but is possible, though not completely without risk. Especially in the radical right-wing circles, it is seen as a virtue to harass people who study them."
In the new project, the researchers use a combination of quantitative and qualitative methods: Digital analyses will map the ecosystem of radicalised memes across the network – from when they emerge on anonymous sites such as 4chan, reach semi-open and partially anonymous groups on Messenger, Discord, and Snapchat, and potentially end up on larger social media platforms.
Furthermore, the ambition is to describe some of the rituals and social behaviours that characterise the digital communities. The researchers will also interview more than 100 young people, typically aged 16-25, to draw up a nuanced picture of their self-perception and use of radicalised memes.
We would like to help feed into the discussion about how society should relate to offensive behaviour on the Internet.
Ultimately, the aim is to get a much better insight into some of the radicalised digital subcultures. An area, that, according to Jakob Demant, is under-researched and poses a real social problem.
"Extreme memes can create dissension between groups, establish oppression, and demean minority groups. All this undermines trust in society and among young people. We would for such reasons like to help feed into the discussion about how society should relate to offensive behaviour on the Internet. Ultimately, it is a question of being able to prevent digital violations much better –preferably in dialogue with social media."
The project is one of three new projects at the Department of Sociology receiving grants from Independent Research Fund Denmark. The two others are:
'Hate Behind the Screen (HABITS) – Leveraging Online Searches to Measure Discriminatory Attitudes and Assess Social Desirability Bias'.  (Friedolin Merhout)
'Skills INCORP – redefining incorporation of high-skilled professionals'. (Claire Maxwell in collaboration with Nana Wesley Hansen, FAOS). Read more
Read more about the new grants awarded by Independent Research Fund Denmark on its website (in Danish).
Contact
Jakob Demant
Associate professor/head of studies at the Department of Sociology
E-mail: jd@soc.ku.dk
Phone: +45 35 32 15 84
Mobile: +45 81 74 20 74
Søren Bang
Journalist
Faculty of Social Sciences
Mail: sba@samf.ku.dk
Phone: +45 29 21 09 73
Topics