13 October 2023
Pandemic fatigue makes us disregard health-protective behavior
Psychology
Based on the corona pandemic, psychologists have mapped the phenomenon of 'pandemic fatigue'. The researchers conclude that over time, pandemics exhaust people to a degree that makes us less likely to follow government recommendations.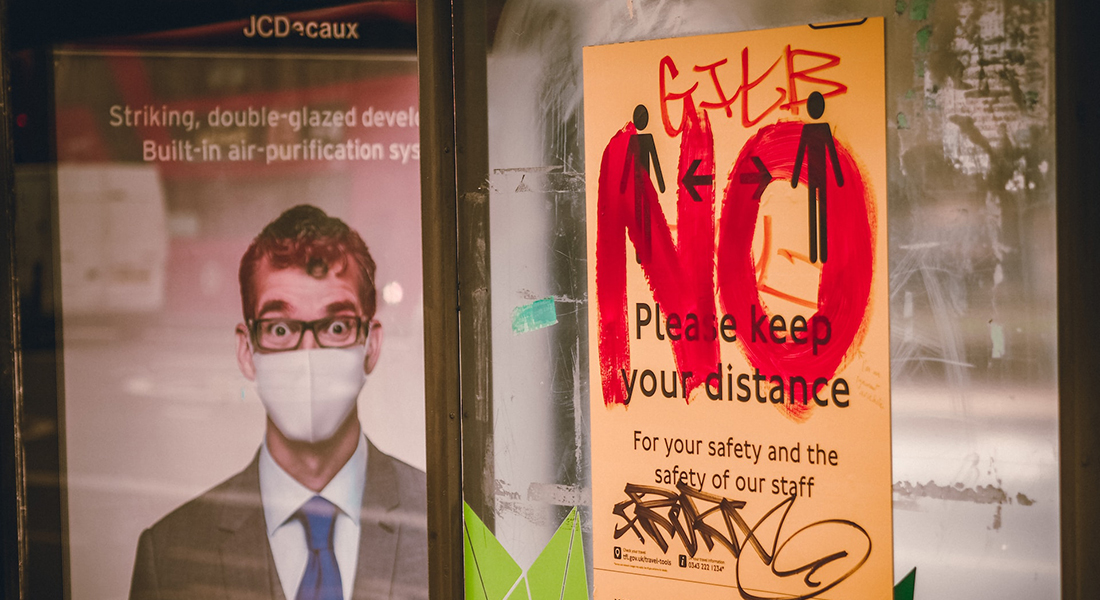 Throughout the COVID-19 pandemic, governments and health authorities recommended and mandated various health-protective behaviours, such as mask-wearing and physical distancing. While such measures helped to contain the pandemic, these health-protective behaviours had both economic and psychological costs.
Several countries saw a gradual decline in the population's adherence to the authorities' recommendations and speculated that the cause was pandemic fatigue.
But do we humans actually get so fed up with pandemics that we downplay the measures to combat them? Four psychologists have mapped this with a scale for pandemic fatigue.
"Using data from a panel survey and two repeated cross-sectional surveys in Denmark and Germany, we could measure how pandemic fatigue developed during the COVID-19 pandemic," says Lau Lilleholt Harpviken, Assistant Professor at the Department of Psychology at the University of Copenhagen.
"Our results prove the existence of pandemic fatigue, but also its relation to our willingness to follow health recommendations," he states.
Fatigue hits everyone
The researchers draw three conclusions: Firstly, pandemic fatigue consists of both information fatigue and behavioural fatigue, which varies over time. Second, most people are likely to experience some form of pandemic fatigue during a pandemic. Third, pandemic fatigue is consistently related to people's self-reported tendency and intention to adhere to various health recommendations.
"Our results suggest that pandemic fatigue is a phenomenon that should not be ignored. At the same time, we can see that pandemic fatigue is just one of many factors that relate to people's propensity to comply with government health recommendations," Lau Lilleholt Harpviken points out and elaborates:
"Nevertheless, interventions aimed at reducing pandemic fatigue can still potentially be useful – especially if they target younger people, who on average reported higher levels of pandemic fatigue," he emphasises.
When should authorities act?
In both Denmark and Germany, pandemic fatigue quickly subsided as soon as the coronavirus itself subsided.
"Interventions to reduce pandemic fatigue may be unnecessary if each wave of the pandemic is short-lived and people are able to recover psychologically between waves. However, if people's experience of pandemic fatigue accumulates from one wave to the next, well-timed interventions against pandemic fatigue could be highly relevant," suggests Lau Lilleholt Harpviken.
At this point, the researchers cannot say anything about how authorities should respond to pandemic fatigue.
"Therefore, future research should critically examine whether and under what circumstances interventions aimed at reducing pandemic fatigue are necessary, effective and useful," concludes Lau Lilleholt Harpviken.
Contact
Lau Lilleholt Harpviken
Assistant professor, Department of Psychology
Mail: llj@psy.ku.dk 
Phone: +45 24 63 34 39
Simon Knokgaard Halskov
Press and communications officer
Mail: sih@samf.ku.dk 
Phone: +45 93 56 53 29
Topics