11 March 2020
Coronavirus: Measures for students, staff and visitors to the Faculty of Social Sciences
COVID-19
As the Danish authorities have tightened the requirements for how Denmark is to address the COVID-19 crisis and prevent Corona infection, the University of Copenhagen has decided to take a number of precautions. Naturally, these also apply to the Faculty of Social Sciences.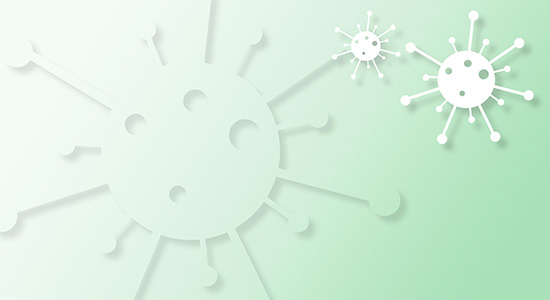 - We are following the situation very closely, because the speed of the spread of COVID-19 across the world is deeply worrying. As a result, we inform our staff and students on our internal channels on a daily basis, as the development of COVID-19, the authorities' guidelines and recommendations, and hence, the University's precautions, and our own local measures, are developing each day. We also encourage everyone on campus to look after each other, to show consideration, to avoid any risk of infection and to talk about the subject. We have sadly not seen the top of this global Corona crisis yet, says Mikkel Vedby Rasmussen, Dean.
If you have registered for an event on City Campus, you will be notified directly from the organiser of any cancellation. If you are planning to participate in one of our many public events that do not require registration, you are encouraged to keep up to date on our website calendar, as many events are likely to be cancelled because of the current risk of Corona infection in large assemblies.
Precautions at the University of Copenhagen
All non-necessary social activities for students and staff in the campus areas are cancelled. This applies to Friday bars, parties, celebrations and the like.
The teaching continues, but students and staff are encouraged to sit as far apart as possible in the auditoriums. Distance teaching is offered where possible.
The University recommends that all work-related travelling be postponed or cancelled, unless of a business-critical nature.
All planned study tours are cancelled.
It should be considered cancelling or postponing large events such as scholarly or administrative conferences with more than 50 participants.
All employees and students are urged to follow the authorities' recommendations on public transport, hygiene, etc. Read the recommendations in full.
In addition, the University follows the authorities' guidelines and recommendations and will regularly consider any new initiatives to prevent spreading of the infection.
Topics
Contact
Dean Mikkel Vedby Rasmussen
Faculty of Social Sciences
Phone: +45 21 18 10 48
E-mail: dekan@samf.ku.dk
Morten Moesgaard Sørensen
Communications Officer
Phone: +45 35 33 26 57
E-mail: mms@samf.ku.dk
Read more about what to do in relation to your studies/work on KUnet