27 February 2020
Elite Research Prize to Mads Meier Jæger
ELITE RESEARCH PRIZE
Professor Mads Meier Jæger, Department of Sociology, receives the Elite Research Prize of DKK 1.2 million for excellent research.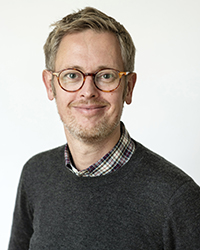 200,000 is a personal award and 1,000,000 goes to his research in social stratification and mobility.
The other recipients of the prize are researchers from SCIENCE and HUMANITIES at UCPH and from Aarhus University and Technical University of Denmark.
Read more about Mads Meier Jæger and the prize (in Danish).
It is the fifth time that a researcher from the Faculty of Social Sciences, nominated by UCPH, is honoured with this prestigious award.
Former recipients of the Elite Research Prize include:
2019: Professor Rebecca Adler-Nissen, Department of Political Science
2016: Professor David Dreyer Lassen, Department of Economics
2012: Professor Peter Norman Sørensen, Department of Economics
2011: Professor Lene Hansen, Department of Political Science
In addition, Morten Bennedsen, Niels Bohr Professor at Department of Economics, also received the Elite Research Prize in 2008. At that time, he was Professor at Copenhagen Business School.
Find this year's recipients and full list of Elite Research Prize winners.
Since 2007, the prize is awarded to scholars under the age of 45 for excellent achievements in research in Denmark.
Topics