21 March 2022
Ukraine fights Russian propaganda with censorship
MEDIA WAR
Both authoritarian and democratic states use censorship to control cyberspace. During the years-long conflict with Russia, Ukraine has used some of the most far-reaching methods of censorship to defend itself against Russia's information war and online propaganda.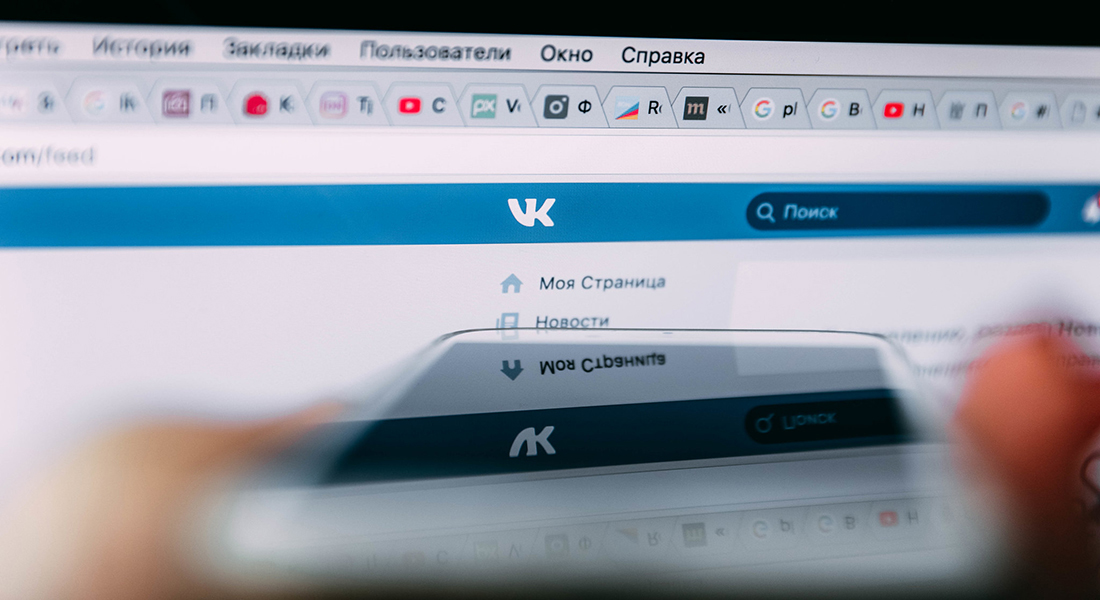 To what extent can censorship be used to shut down unwanted web pages in the context of an international conflict? That question is Yevgeniy Golovchenko, postdoc at the Department of Political Science, immersed in to understand the factors that enable or limit a country's ability to control the flow of online information.
"In recent years, a growing number of European states and technology companies have used censorship to combat digital disinformation and foreign interference. Authorities typically justify the use of censorship with threats to national security and electoral integrity," explains Yevgeniy Golovchenko.
Censorship as security
As early as 2014, when Russia also invaded Ukraine and annexed Crimea, Ukrainian authorities began censoring several social media sites allegedly used to spread Russian propaganda. In 2017, the Ukrainian government demanded that ISPs block access to major Russian websites, including VKontakte, which is the second most visited social media platform in Ukraine (after YouTube).
"The Kremlin's control over Russia's social media was one of the reasons why the Ukrainian government found it necessary to ban VKontakte. It was called a national security measure against Russian propaganda and surveillance," says Yevgeniy Golovchenko.
But how effective are such interventions really? According to Yevgeniy Golovchenko, both media and political science literature substantiate that censorship can successfully limit the overall access to unwanted information. But censorship can also be counterproductive, the researcher emphasizes.
"It can create political outrage against the censor and actually increase public awareness of and interest in the banned content. In addition, a ban may encourage citizens to circumvent the restrictions, e.g. using VPN connections, thereby gaining access to even more banned platforms," he emphasizes.
Working as intended
As a researcher, Yevgeniy Golovchenko only deals with the question of how censorship works – not whether it is morally or politically justifiable to shut down social media whose content those in power do not like.
Empirically, Yevgeniy Golovchenko has used publicly available data from VKontakte and experimental research to assess the impact of the Ukrainian ban on social media. The results are favorable from the censor's perspective.
"The ban reduced activity on VKontakte even though a large majority of users were legally and technically able to circumvent the ban. Users with strong political and social ties to Russia were at least as likely to be affected by the ban as those with a weak relationship with Russia," says Yevgeniy Golovchenko.
His clear expectation is that a survey of similar examples of censorship will lead to the same result, regardless of which country introduces the censorship – if the authorities at least manage to make login difficult and offer a good alternative to the banned site. Censorship of social media will also work as intended in the heavily politicized military conflict between Russia and Ukraine, whichever of the two countries censors, believes Yevgeniy Golovchenko.
"If Russia were to use its recently upgraded censorship infrastructure to ban Facebook, the censorship will in all likelihood be successful from the government's point of view," he predicts.
Read more in The Journal of Politics, where Yevgeniy Golovchenko's research project is published
About the researcher
Yevgeniy Golovchenko is a postdoc at the Department of Political Science at the University of Copenhagen.
He is also affiliated with Copenhagen Center for Social Data Science (SODAS) and Digital Political Science Group at the University of Copenhagen.
Among the research areas that Yevgeniy Golovchenko focuses on are social media in international conflicts, political disinformation, propaganda and advocacy campaigns, online censorship, as well as Russian and Ukrainian politics.
His PhD dissertation is part of the project 'Digital disinformation','Digital disinformation', which is funded by the Carlsberg Foundation.
Yevgeniy Golovchenko has previously been on a research stay at New York University with Joshua A. Tucker as his supervisor. Here he helped to examine the strategies behind Russia's interference in US presidential elections.
In addition, he has been on research stays at Waseda University and Tokyo University.