19 May 2020
DKK 10.5 million for three new research ideas
NEW FUNDING GRANTS
The Independent Research Fund Denmark supports three new research projects at the Faculty of Social Sciences. In one of the projects, titled "Social Media and Political Representation" (SoMeRep), Professor of Political Science Anne Rasmussen and Assistant Professor Gregory Eady will investigate how political dialogue on social media affects democratic debate and political representation. The project will focus broadly on how social media affects inequalities in democratic representation in three political contexts: in Denmark, the UK, and the US.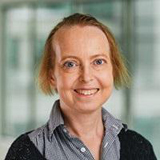 In recent years, social media has revolutionized the practice of politics. Twitter, Facebook, Instagram, and similar platforms are used by politicians and citizens to discuss politics and policy on a daily basis. With a new grant of approximately DKK 5 million, professors Rasmussen and Eady will collaborate with Andreu Casas (University of Amsterdam) and Jørgen Bølstad (University of Stavanger) to examine variation in political dialogue, civic engagement, and democratic responsiveness in Denmark, the UK, and the US.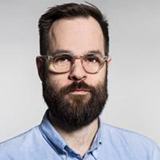 - By linking original survey data from citizens and politicians to their social media feeds, we will be able to examine the relationship between political behavior by citizens on- and off-line and the democratic responsiveness of politicians", says Anne Rasmussen.
The project also looks closer at incivility in political discourse:
- We will run field experiments in the different countries to examine how the gender and ethnicity of social media users affect the level of incivility underrepresented groups face in political discourse", explains Gregory Eady.
SoMeRep will run for the next four and a half years.
Additional funding for projects investigating aspects of climate chage and financial econometrics
Two other research ideas at the Faculty of Social Sciences have both received grants of DKK 2.8 million each from Independent Research Fund Denmark:
Vital Politics: Rethinking Normativity in the Anthropocene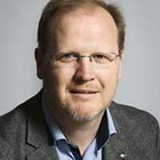 PI: Professor MSO Lars Tønder, Department of Political Science
About the project
Vital Politics develops a new normative perspective that grounds the justification of political norms—defined as shared principles of action—within a larger concern for life itself. The wager is that this shift in orientation can secure a much-needed account of why (and how) democracies should adapt to climate change. The first subproject develops the conceptual tools needed to show how the entanglements of nature and society exhibit a concern for life itself. The second subproject explores how attention to this concern can be institutionalized in democratic decision-making processes. The third subproject situates such institutionalization within the theory of representative democracy. Together, the subprojects reflect a new interest in how vitalism as a philosophical tradition can contribute to ground-breaking research in political theory, moral philosophy, and the environmental humanities.
Robust Econometric Methods in Empirical and Quantitative Finance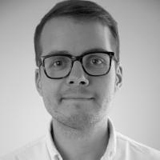 PI: Associate Professor Rasmus Søndergaard Pedersen, Department of Economics
About the project
Risk and returns on financial assets are key areas of interest in both academics and applied quantitative finance. In order to empirically assess risk and returns on assets, one should be aware of the well-documented properties that financial assets exhibit heavy-tailedness and are subject to time-varying volatility. I seek to develop new improved financial econometric methods that take these properties into account with particular attention to the applicability of the methods within important areas of finance. The methods may be used to answer questions like: How does one select a best performing model for quantifying the risk of financial assets, and how well is the risk estimated? The methods should be intuitive and easy to use, despite the underlying requirement of sophisticated and technical econometric theory. The applicability of the methods will be illustrated by shedding new light on important topics and existing studies within empirical and quantitative finance.
Topics
Read more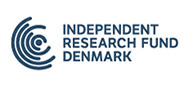 Read more (in Danish) and find lists of grant recipients supported by Independent Research Fund Denmark.