12 October 2022
European Parliament heeds the call from ocean infrastructure researchers
Infrastructure
The sabotage of the Nord Stream pipelines has brought much urgency to the protection of critical maritime infrastructure. Commission President Ursula von der Leyen now outlines a five-point action plan that draws on University of Copenhagen research.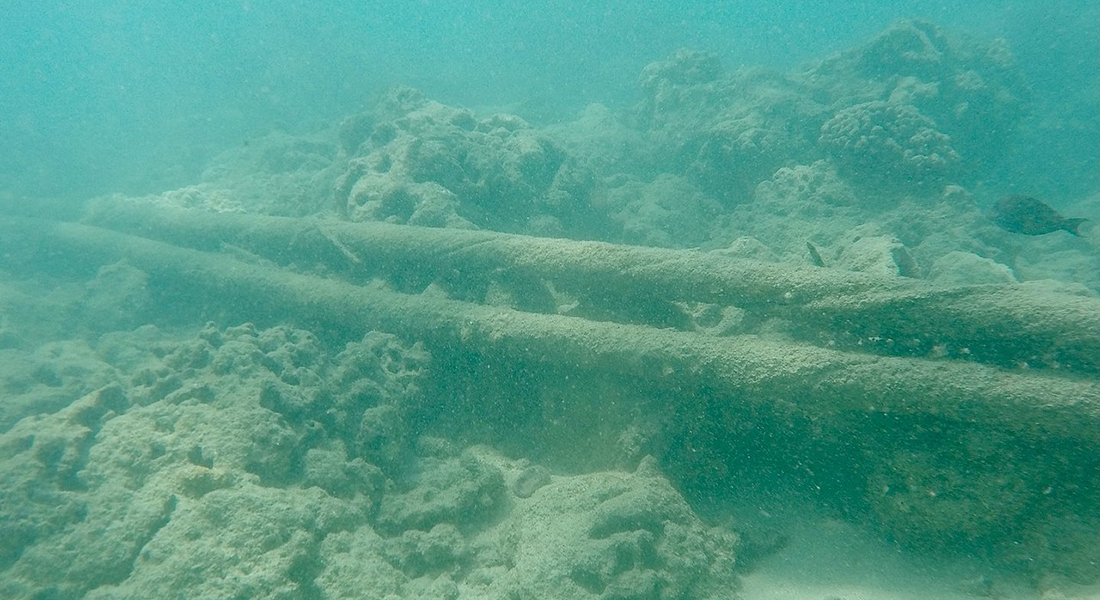 In a debate in the European Parliament on October 5th, a core reference point was a recent report that two researchers of the Political Science Department have written for the Parliament. The report, published in June 2022, lays out recommendations of how the European Union can increase the protection of its underwater infrastructure.
The researchers, Professor Christian Bueger and Researcher Dr. Tobias Liebetrau, have studied maritime infrastructure since 2019. Recently, they received funding to establish a research group on the topic from the VELUX foundation.
"The ocean floor has become the world economy's super infrastructure. The entire world is connected through data cables, electricity networks and pipelines, not least in Europe," explains Christian Bueger, leader of the research group. He elaborates:
"The recent Nord Stream attacks have brought much needed attention to this super infrastructure. The sabotage shows how vulnerable the underwater cables are".
All it takes is a fishing boat
While the destruction of gas pipes and power cables on the seabed undermines our energy supply, sabotaging undersea data cables can paralyze our communications.
"95% of our internet communication runs through these cables. It's about time that we protect them properly and work towards appropriate regulation in Denmark, Europe and on an international level," says Tobias Liebetrau, whose research has a focus on cyber security and subsea data cables.
For years, there have been suspicions that Russia is considering such sabotage. In recent years, Russian personnel have been seen doing naval research in coastal areas of Ireland and Norway, where several cables connect Europe to the United States.
"All it takes to deliberately damage a cable is a merchant ship or fishing boat dropping anchor on a cable not far from the coast, where the cables lie at relatively low sea level. Alternatively, divers, underwater drones or submarines could place explosives which could then be detonated remotely," emphasizes Tobias Liebetrau.
Message received in the EU
Long before the Nord Stream sabotage, Christian Bueger and Tobias Liebetrau have made much effort in raising awareness on underwater infrastructure. Last year they launched a global series of events (read more here).
Their message was heard last week when the European Parliament agreed that EU member states need to step up protection of their critical infrastructure. Laying out a five-point action plan, Commission President Ursula von der Leyen referred to Bueger's and Liebetrau's research. She emphasized the need of conducting stress tests and using satellite surveillance to detect potential threats on the seabed.
"Pipelines and underwater cables connect European citizens and companies to the world. They are the lifeline of data and energy. It is in the interest of all Europeans to better protect this critical infrastructure," she said.
Christian Bueger is fond to hear that the European Union makes use of his and Tobias Liebetrau's research.
"But we can already see that the proposals by the Commission do not go far enough. There is much more we need to do," he states and continues:
"Denmark needs to recognize its importance as an ocean nation and its dependence on the sea. The country will have to invest more to understand global ocean politics and the underwater domain."
For now, the researchers are grateful to the Velux Foundation for providing them with funding for their research in the next two years.
The researchers also run a global expert network seed-funded by Danish Agency for Higher Education and Science and are key participants in University of Copenhagen's Ocean Hub.
Contact
Christian Bueger
Professor, Department of Political Science
Mail: christian.bueger@ifs.ku.dk
Phone: +45 53 54 00 83
Tobias Liebetrau
Researcher, Department of Political Science
Mail: tl@ifs.ku.dk
Phone: +45 35 33 16 97
Simon Knokgaard Halskov
Presse and communications officer
Mail: sih@samf.ku.dk 
Phone: +45 93 56 53 29
Topics